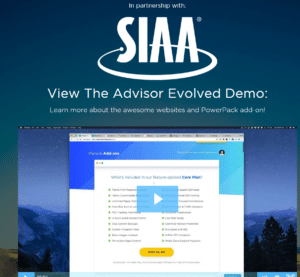 *IMPORTANT*: Get 25% ($450) off the setup and activation fee, and $15 off the monthly cost of the PowerPack add-on. Click the button below to redeem this special promotional pricing!
We help hundreds of agencies across the country augment their offline, "physical office space" with a new, "digital office space" — a conversion optimized, Google-compliant insurance website, which serves as the foundational backbone of the future of their business online.
For less than the commission they earn by selling just one policy per month, our clients have access to tools that allow them to meet the on-demand expectations of the modern insurance consumer — and look good doing it. Not only are they in the game, but they're playing with the big boys. Best part? We do all the heavy lifting. If you're an agency owner who has known for a while that you need to adapt and get in the game, but just don't know where to get started, just take a look around our website. Learn more about what we have to offer. Read some of our articles. Learn about our pricing, features, and why we believe we are the only choice when it comes to insurance agency websites.