Independent Contractors – You Should Pay Serious Attention To This
Hello Tague Members,
I was just provided some interesting information about the CA Supreme Court decision at the end of April in the Dynamex case.  You may already be aware of this sweeping court decision, but in case you are not you need to take the time to educate yourself and get advice from someone on the status of your "independent contractor" setup that you may be using for producers, etc.
Google the case info and related articles and get familiar with the ruling and impacts.
Some highlights from the training that our staff member went through today.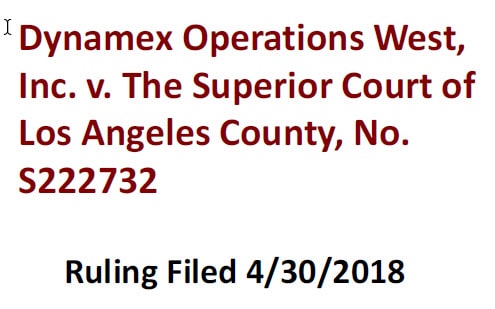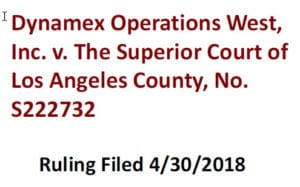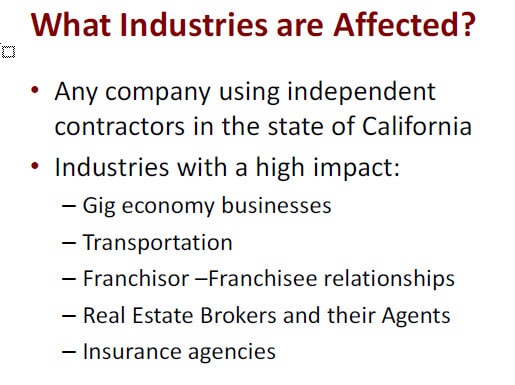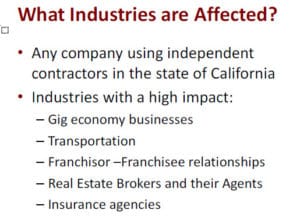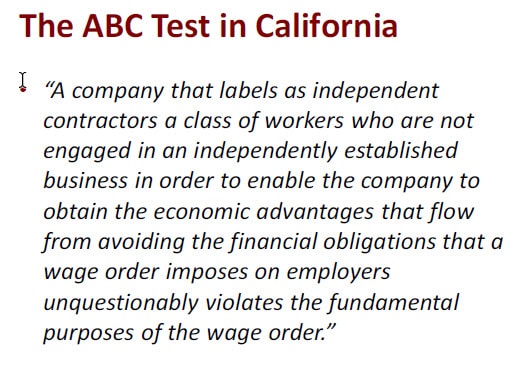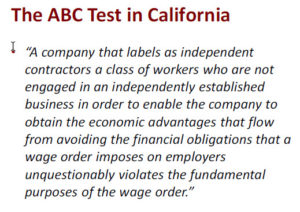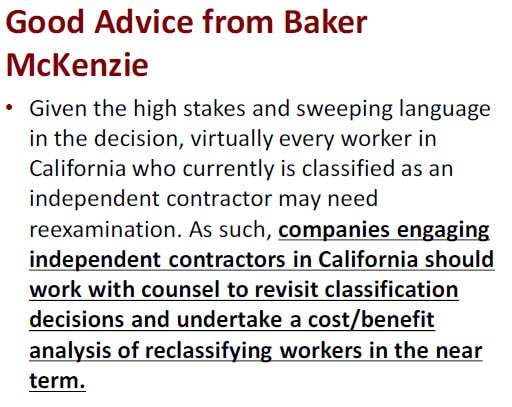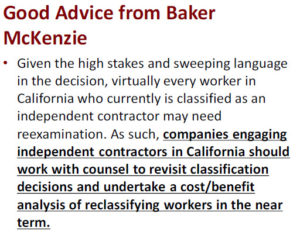 This is an important topic that will probably start to cause some issues for agencies and many other CA businesses in time.  If you use independent contractors, it would be a good idea to check with your HR consultant, CPA, or some other professional who is well versed in labor issues.
Cheers!
Tony V